You are here
Hotel info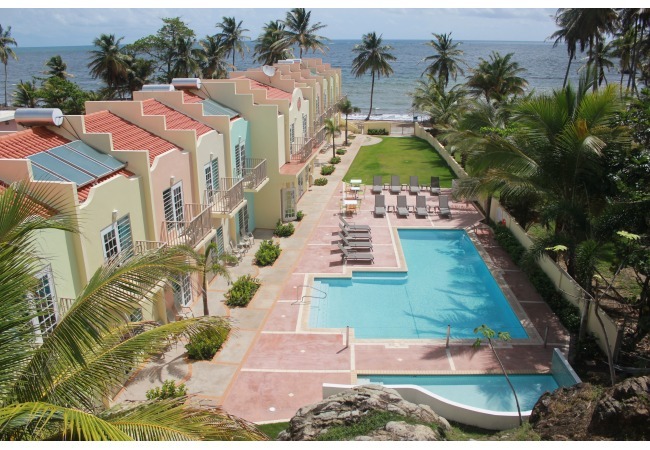 Relaxation in front of the beach, countless amenities
Hotel Lucia Beach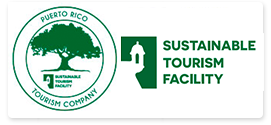 Experience the essence of beachfront relaxation at HOTEL LUCIA BEACH, a family- friendly hotel near San Juan offering comfortable accommodations and affordable all inclusive packages in southeast Puerto Rico. Our inn is ideal for family travel, group trips, honeymoons or a variety of other seaside events.
Enjoy the comforts of home in any of our 26 cozy guestrooms, each offering amenities such as satellite TV, air conditioning, a small refrigerator, microwave oven, coffee maker and a private bathroom. Next door at Parador Palmas de Lucía you can enjoy our facilities of: guest laundry, and an elite restaurant serving fresh local favorites, seafood standards and vegetarian specialties. Our recreation options at Parador Palmas de Lucía are unmatched by Puerto Rico inns, from our pool, basketball and volleyball courts, hammocks area.
Our hotel is located in a prime spot, just feet from gorgeous Lucía Beach and the blue waters of the Caribbean Sea. From our location just a short distance from Yabucoa, you can easily explore inland attractions or head out to Vieques Island, home of the beautiful Bioluminescent Bay. A trip toward the heart of the island reveals pristine tracts of trees and opportunities for inland adventure at El Yunque National Forest, along with the renowned historical buildings of Yabucoa.
No matter your motivation for visiting Puerto Rico, or the size or makeup of your party, Hotel Lucía Beach is an ideal destination for relaxing travel to the Caribbean. Our tropical inn is family-friendly yet hip, affordable but exciting and environmentally friendly despite its full slate of amenities.
Accommodations






Comfortable rooms in the Caribbean
Enjoy Peace and Quiet at Our Palmas de Lucia Hotel
Stay in one of our Hotel Lucía Beach  hotel rooms and discover complete and utter relaxation at an affordable price. Each of our 26 Caribbean rooms is outfitted with plentiful amenities unmatched by other Puerto Rico hotels.
You might not want to come back inside after enjoying a sun-soaked day on the beaches of Puerto Rico, but our cozy rooms offer enough comfort to present a convincing alternative to the picture-perfect area surrounding our hotel.
Our Tropical Rooms Include the Following Amenities:
Air conditioner
Satellite TV
Alarm clock
Small refrigerator
Microwave oven
Coffee maker
Electronic door lock
Private baths
Hair dryer, iron/ironing board by request
Room Rate Details:
$109per night (double-occupancy, 9% tax not included)
Rooms include two double beds or one king bed
Each additional guest is $30 extra per night, 9% tax not include)
4 guests maximum per double bed room
2 guests maximum per king bed room
Learn more about traveling on a budget with our All Inclusive Family
Services & Amenities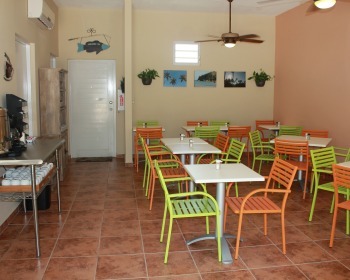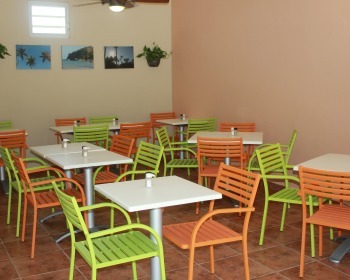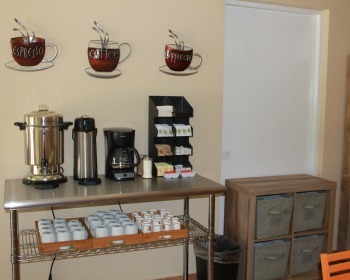 Find an adventure in the place
Services & Amenities Unmatched Among Puerto Rico
RESTAURANT
The Hotel Lucia Beach has a dining room very welcoming for the service of the breakfasts. We offer our guests the restaurant of the Parador Palmas de Lucía located next to the Hotel Lucia Beach. The Palmas de Lucía Restaurant has a full menu of fresh local specialties and seafood and a lounge with seating for 60 people and an outdoor terrace for 20 people where our guests consume the foods of the All Inclusive Family Offer. In addition, Palmas de Lucía has a bar in front of its swimming pool for the enjoyment of our guests' favorite beverages at Hotel Lucía Beach.
The All Inclusive Family Offer includes: American (full) breakfast, lunch with soda, snack with soda and coffee, dinner with soda and dessert, taxes and gratuities. You do not need to go far when you are looking for a restaurant in Puerto Rico, as we serve all the colorful Caribbean flavors within walking distance of your hotel room.
On-Site Dining
 Next door at Parador Palmas de Lucia Our restaurant has a menu full of fresh local and seafood specialties and room for 80 diners (60 indoor and 20 outdoor). You won't need to look far when seeking a restaurant in Puerto Rico, as we serve all the colorful flavors of the Caribbean just steps from your hotel room. If you select our All Inclusive Offer, you will have access to three meals and one snack each day, soft drinks during meals, and dessert included.
Recreation
If, as usual, the weather is pleasant, you can take your exercise outside to our basketball and volleyball courts to challenge family or friends to a quick game. After you break a sweat, take a dip in our refreshing Puerto Rico pool or relax in a hammock.
ESSENTIALS
You can journey to the beaches of the Caribbean without ever leaving the comforts of home behind when you stay at Hotel Lucía Beach. Keep current on your work tasks or just check your email with our high-speed Internet access, available in our dinnig area and recreational areas. Our hotel uses electronic lock systems on its rooms and main entrance, We also offer free parking for all guests.
Weddings & Events






Celebrate With a Perfect Ceremony
Plan a Puerto Rico Beach Wedding
Gather your friends and family at the edge of the Caribbean for the celebration of your most special day. The perfect Puerto Rico beach wedding awaits you at Hote Lucía Beach, located just 100 feet from beautiful Lucía When you hold your beach wedding in Puerto Rico at our inn, you can expect the finest guest services, wedding planning assistance and dining options. At Parador Palmas de Lucia our restaurant can provide the food at your rehearsal dinner or reception, ensuring your guests will enjoy delicious favorites custom-cooked to your specifications. Our main dining room can handle up to 60 guests and our outdoor terrace can hold 20 revelers.
Our experienced professional staff will help plan your event and arrange catering, making sure you will enjoy one of the top weddings Puerto Rico has to offer. We have plenty of space for your guests in our 24 immaculately outfitted guestrooms, furnished with either two double beds or one king bed.
Our beachfront hotel also can handle group travel for other events, such as church retreats or family getaways. Our elegant banquet hall and spacious outdoor terrace are large enough to host family reunions or gatherings, and our dining and catering service can be tailored to meet your group's tastes.
Start planning your wedding at Parador Palmas de Lucía by submitting a Request for Proposal.
Meetings & Groups


Where work and relaxation are combined
Make Plans to Meet at Our Puerto Rico Business Resort
Business meets pleasure just steps from the Caribbean Sea at next door  Parador Palmas de Lucía, an ideal destination for Puerto Rico conferences. Our Puerto Rico business inn has ample space for meetings in its full-service restaurant, which seats 60 guests. Not only can you host a sizeable meeting in our modern banquet hall, your attendees can all stay connected to their respective offices by using our high-speed wireless Internet service, available in our meeting hall and recreation areas.
Meeting Room at the Lucía Beach Hotel:
Meeting room with air conditioning
WI-FI Internet
Audiovisual and sound equipment
Capacity: 20-30 people
When the day's work is done, your business group will have plenty to do in their free time. Our pool, hammocks, basketball court, and of course, Lucía Beach, all provide welcome respite from work just steps away from the convenience of high-speed Internet access and delicious meals. Hotel Lucía Beach is an ideal venue for a Puerto Rico retreat because of our beachfront location near plenty of attractions and outdoor activities. Our array of leisure activities, combined with reasonable rates and abundant meeting space, make Tropical Inns the logical choice when choosing business lodging or booking group reservations.
Our beachfront inn is easily accessible from San Juan Luis Munoz Marin International Airport (SJU), which serves as Puerto Rico's main gateway to the mainland United States and other nations.
To request space for a Puerto Rico meeting or event, please complete ourMeetings & Groups RFP form.
Special Offers
All Inclusive Family Package (Breakfast / Lunch / Dinner)
Dining Packages
Contact
Contact Hotel Lucia Beach Puerto Rico
Tropical Inns Puerto Rico offers spacious accommodations and exceptional service in the most scenic of locations, ensuring relaxing travel to Puerto Rico. Use the contact information below to get in touch with our hotel in Yabucoa PR.
Hotel Lucia Beach
901 Panoramic Road & 9911 Road
Bo. Camino Nuevo, Lucía Beach Sector
Yabucoa, Puerto Rico
Phone: (787) 893-4423
Fax: (787) 893-0291
Postal Address: PO Box 1746, Yabucoa, PR 00767
Palmas de Lucía is located just 50 minutes away from the Luis Muñoz Marín International Airport (SJU). US Passports are not required for travel to Puerto Rico from any US airport.
Getting to Hotel Lucia Beach
Taxis:
Taxi Fixed Rates fromSJU Airport to Hotel Lucia Beach: $95.00. For more information call (787) 969-3260.
Other Transportation Services:
Logistics PR: o (787) 776-0011
San Juan Metro Taxi – Island Wide Transportation: (787) 945-5555
Néstor Ortíz : (787) 556-0383
Yabucoa Taxi: (787) 485-0099
Limosinas Tunito: (787) 852-5148 / (787) 614-9050
Renting a Car:
Avis Rent-a-Car (787) 253-5926
Budget Car Rental (787) 791-0600
Dollar Car Rental (787) 791-5500
Enterprise Rent-a-Car (787) 253-3722
Hertz Rent-a-Car (787) 791-0480
National Car Rental (787) 791-1805
Payless Car Rental (787) 625-8880
Target Rent-a-car (787) 728-1447
Thrifty Car Rental (787) 253-2525
Visa Car Rental of P.R. (787) 791-4120

Humacao - (787) 852- 1591 / (787) 850-3070
Hotel personnel will help with Vias Car Rental service during guest stay.
Driving Directions:
From San Juan, take the PR-52 Expressway all the way to Caguas. After passing the toll, take the first exit to your right. Keep going straight. Immediately after you pass under an overpass take the exit to PR-30 Expressway to Humacao. Keep going straight until you reach Humacao. In Humacao, head South on the PR-53 Expressway to Yabucoa, Exit 30-A. Finally, at the end of the PR-53 Expressway take the 901 South Road (Panoramic Route) to Maunabo. At the intersection with 9911 Road make a left turn toward Lucía Beach.